How Streets of Rage 4 came to be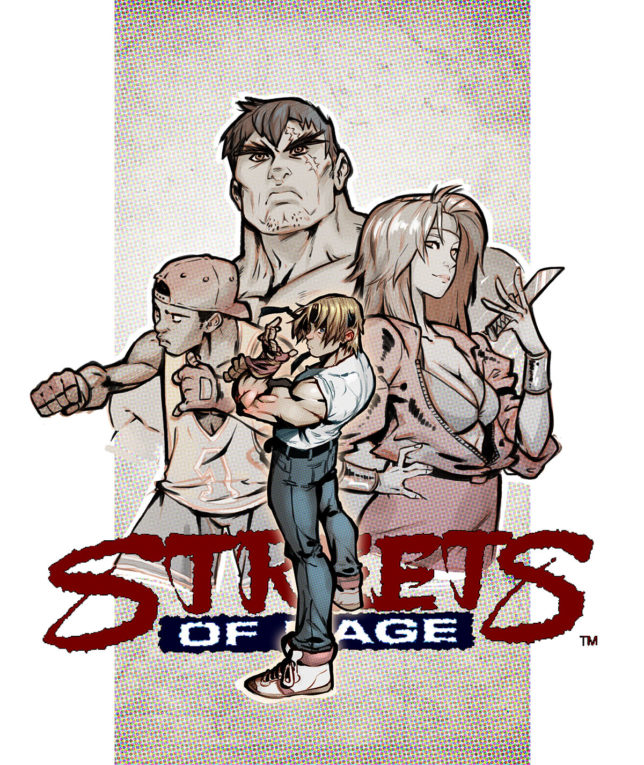 When finishing up Wonder Boy, I still wanted to breath life back into one of my favorite game, Streets of Rage 2.
I figured we could use the same tech as WB but Omar, my associate and brilliant programer was already working on his personal project DearImGUI.
Nonetheless, I still drew the characters to get a feeling out of it.
Hey, I even tried a bit of animation. It was a huge leap artistically speaking after WB.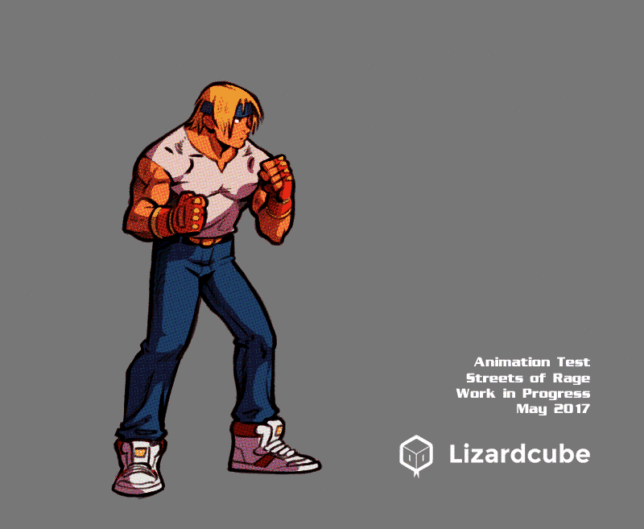 At Wonder Boy's release party, we shared a beer with Cyrille from Dotemu and discovered we had a shared hope to get that franchise back.
Since Omar was out, I figured it would be easier to make a 4th one 10 years later instead of trying to replicate poorly SOR2.
With Dotemu as publisher, Cyrille went to present the project to Sega Japan .
We had gained Sega's trust with the acclaimed release of WB, but we didn't expect much. Maybe we were there at the right time, maybe just luck, but we had a greenlight and couldn't be much happier.
Guard Crush, with their amazing knowledge of beat'em ups and a game engine to boot, came to program and game design the entire thing.
Few years later, you have it, a game (+DLC) of passion and sweat, enjoyed by millions
From @lizardcube (Art/creative), Guard_Crush (programing) and @dotemugames (publishing/GD) + all the composers.
I hope we did good, I hope people are having fun.
It was a teenage dream come true.
Here's to all the people behind it, to Yuzo Koshiro San and to SEGA, and to many more games of passion.
On a personal note, it made me grow so much as an artist, as an animator and as a studio. @juliannyou , Lizardcube's background director did a massive job painting every details and the visuals owe a lot to him.
The art of the game was a two men job and we tried to be generous.
And even if we all love this game to bits, it's time for Lizardcube to brave new horizons.
We have truly amazing projects in the work and I'm sure you'll all love it. ❤️