I'm releasing my brand new comic book on april 9th called  Les Chevaliers de la Chouette ( The OwlKnights).It's 86 pages long, packed with knights, action, adventure, love and robots !!!
There's no plan of releasing it in english at the moment but stay tuned just in case.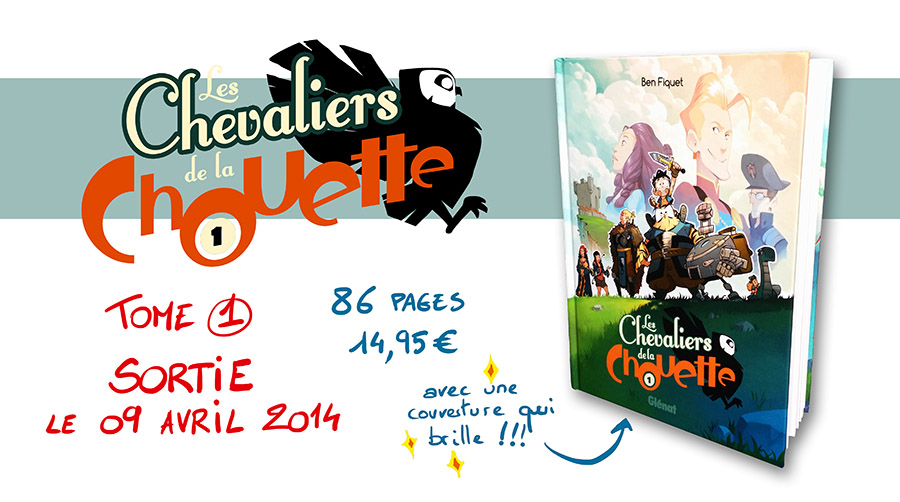 Le 09 avril sort le premier tome de ma nouvelle BD Les Chevaliers de la Chouette . Plein d'action, d'aventure, de chevaliers et de robots !!!
Voici le résumé :
Dans le monde des Chevaliers, Manille , un jeune garçon toujours accompagné de son fidèle robot Tilt est élevé par les sœurs du couvent. Son plus grand rêve, devenir CHEVALIER. Alors que le cruel Baron du château de Dampierre s'apprête à convoler, Manille croise la route des Chevaliers de la Chouette, confrérie frappée d'une étrange malédiction. Ils décident alors de s'associer pour déjouer les plans du Baron.
Et je serai en dédicace le 13 avril au festival BD de Civrieux d'Azergues ( nord de Lyon).